A partnership sounds like a big, daunting thing, but it's not—not in this case, anyway. We were recently thinking of ways to offer Mate users more value and increase their language learning. While Mate's plenty powerful at translating, it's not meant for full-on language education. We decided to reach out to other apps and services to see who would offer our user base a steep discount in exchange for a cut of the cost.
Mondly was intrigued. They're the first ones to get back to us about getting their lingual suite in the hands and minds of Mate folk. We added a banner to our free Chrome extension where, if you use Mate, you'll see an offer to get Mondly Premium for life at 96% off.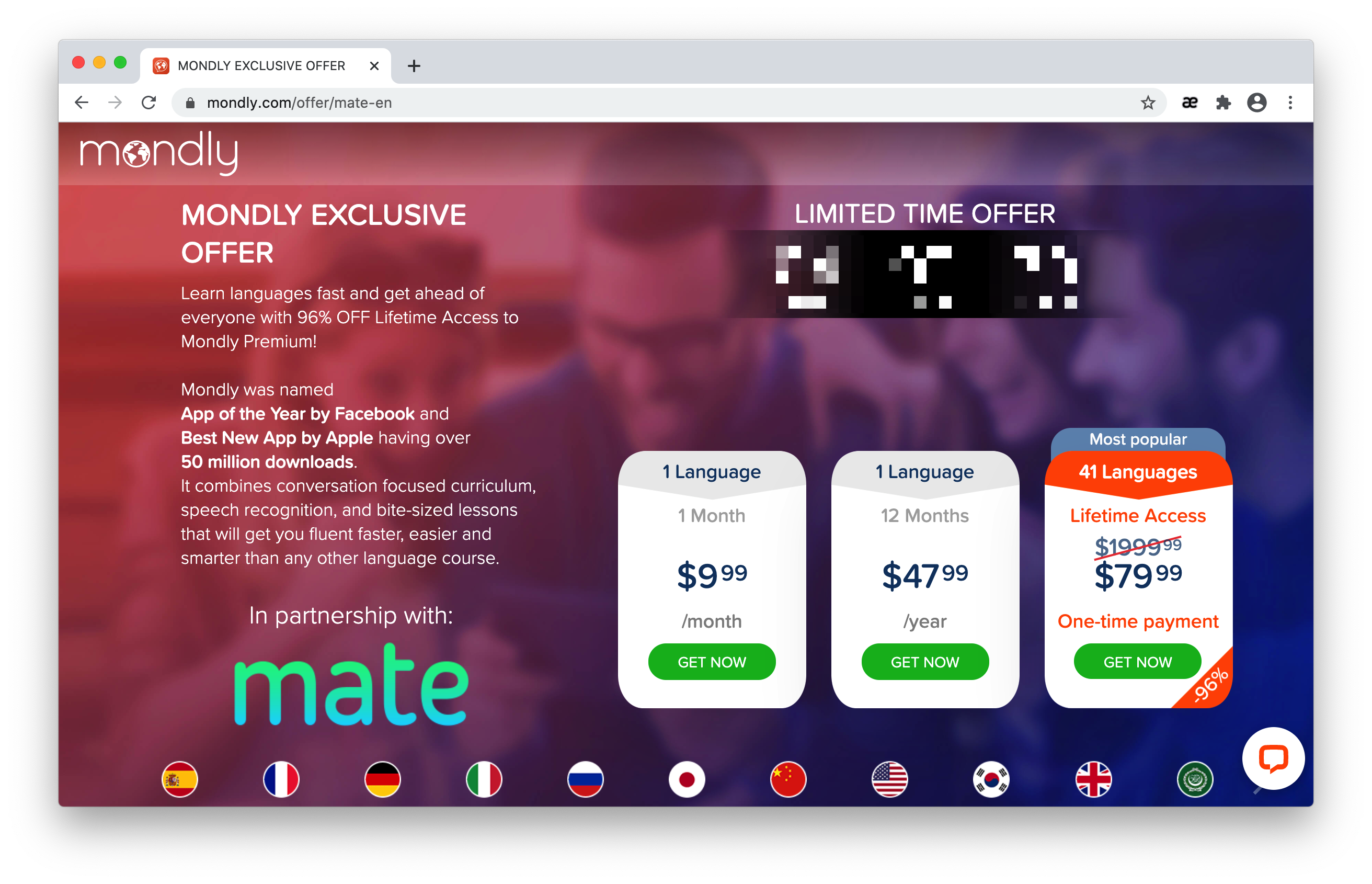 We sincerely do not like advertisements and hope this won't come across as one—the last thing we want is for people to lose faith in our beautiful non-cluttered-ness. You're likely unfamiliar with Mondly and that's okay. Now's a fantastic time to try it out and see if it works with your learning style. If you like it, grab lifetime access while you can through this deal so you won't have to pay endlessly via subscription. With the success of this partnership, we'll work to make deals with more of our users' favorite language learning apps.
Are we doing this for the cash? Well, we're a business. To continue building and maintaining great software we need to profit. We're not afraid to tell you when we're doing something for the money because we rarely if ever execute ideas for that purpose alone. This Mondly offer is what we'd want ourselves from a translation app because we truly love learning.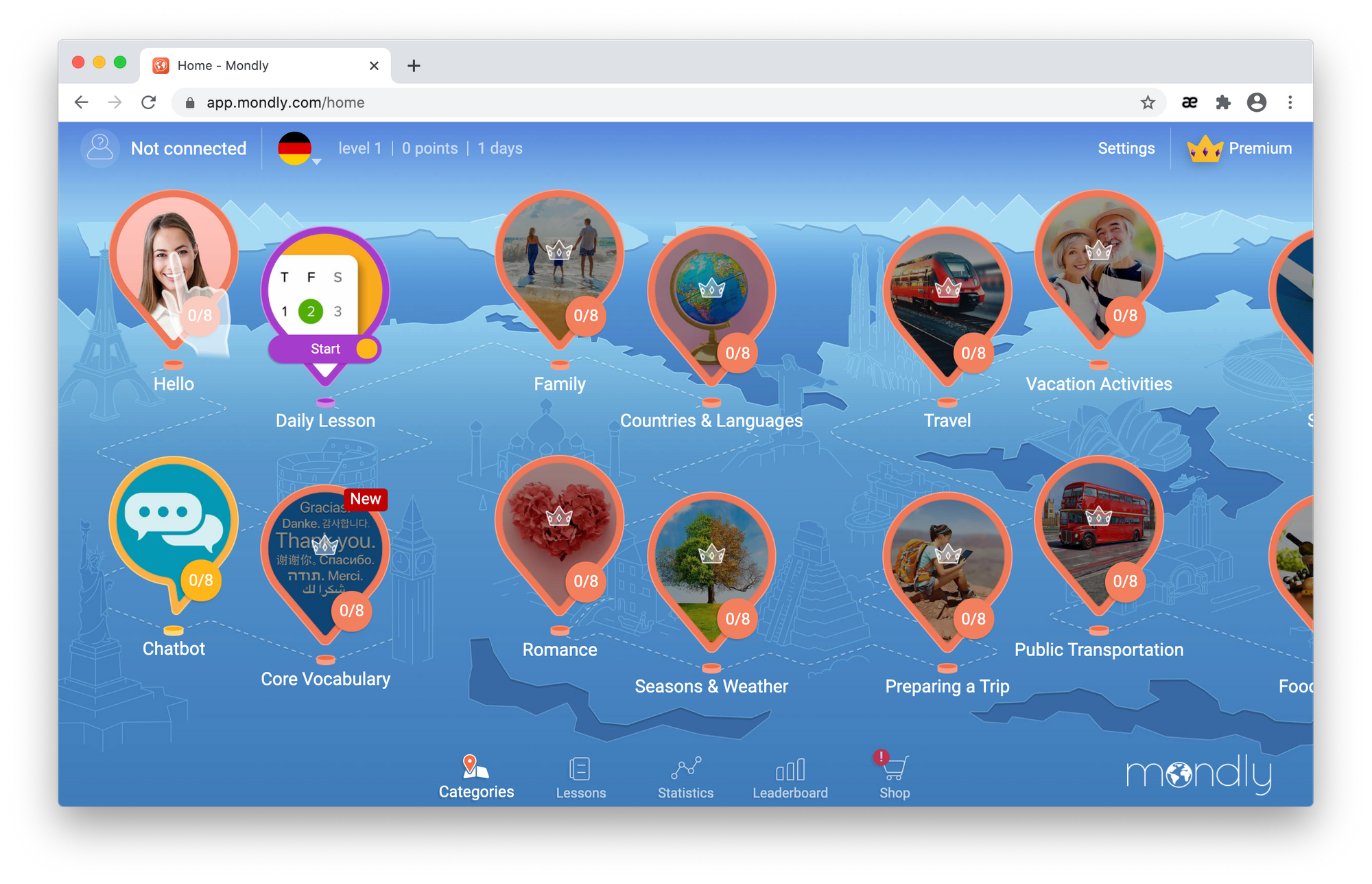 If the Chrome offer banner doesn't work out well, we trust our users to let us know. This blog post was written to tell you the details of the deal and why we made it happen, not to sell 3rd party software outright. We're in control of how subtle the offer is presented, how long it lasts, and if it will be followed by other offers.
Check out Mondly and let us know if there are any other apps you'd like to see exclusively discounted through Mate. Catch us on Twitter @MateTranslate.